Roof Damage – Roof Repair
Roof Damage
A damaged leaky roof, or damaged shingles, are the most obvious signs of roof damage. A roof repair professional can identify the areas of your roof that need attention. We can determine the best plan of action on-the-spot. 
Everyone knows the roof of their house is important, but it's easy to forget just how important until something goes wrong. Don't wait until there's a roof leak, torn shingles, or other damage to think about the condition of your roof and Boston Roof Repairs.
Boston Roof Repairs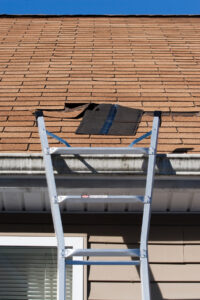 If your roof is protected. Even when there's no evidence of roofing problems, it's intelligent to have your roof maintained every year by an experienced Boston Roof Repairs roofing contractor. Our goal is to make sure damage from any cause is repaired. 
Whether from regular wear and tear, unforeseen environmental conditions, weather events, or damage due to maintenance issues, we are capable of repairing any damage to your roof. Roof Repairs Corp's goal is seamless roof repairs. 
As the premier roofing contractor in Winthrop, MA, our team provides service for residential homes, commercial buildings, and condominiums throughout Greater Boston and  Massachusetts.
Damaged Roof – Roof Repairs
A damaged roof can be a pain to fix, but if left in disrepair, it can cause even more serious damage to the rest of your home, which is why it should be addressed immediately.
When you choose the TheRoof Repairs Corporation, you are selecting a contractor who takes pride in every bit of roof damage repair we perform. If you need roof repairs, give us a call directly. We will find your unique damaged roof repair solution, 617-846-0900, or contact us today.
Get a quote
Complete this form to request a quote, a representative from
The Roof Repair Corporation will respond within 24 hours.
– OR –
Call: (617) 846-0900